Kris Dickinson, M.S., OTR/L
Owner, Occupational Therapist
Originally from Wichita, Kris got her bachelor's from the University of Kansas and her master's in Occupational Therapy from Western Michigan University (WMU) in 1993. After many years of being away from Kansas, she returned to Wichita in 2010 and opened TheraPlay Spot in June 2012. TheraPlay Spot started as a one-therapist practice in a charming little house with only 10 children. Incredibly, TheraPlay Spot has now helped over 2200 children in 10 years! Kris still enjoys treating by covering for other therapists on occasion, as well as mentoring new therapists. She is humbled by the responsibility of her evolving leadership role.
Her passion and daily goal is to create a fun and productive work culture where therapists and staff love coming to work, so that they can help our children and their families succeed where they would otherwise struggle.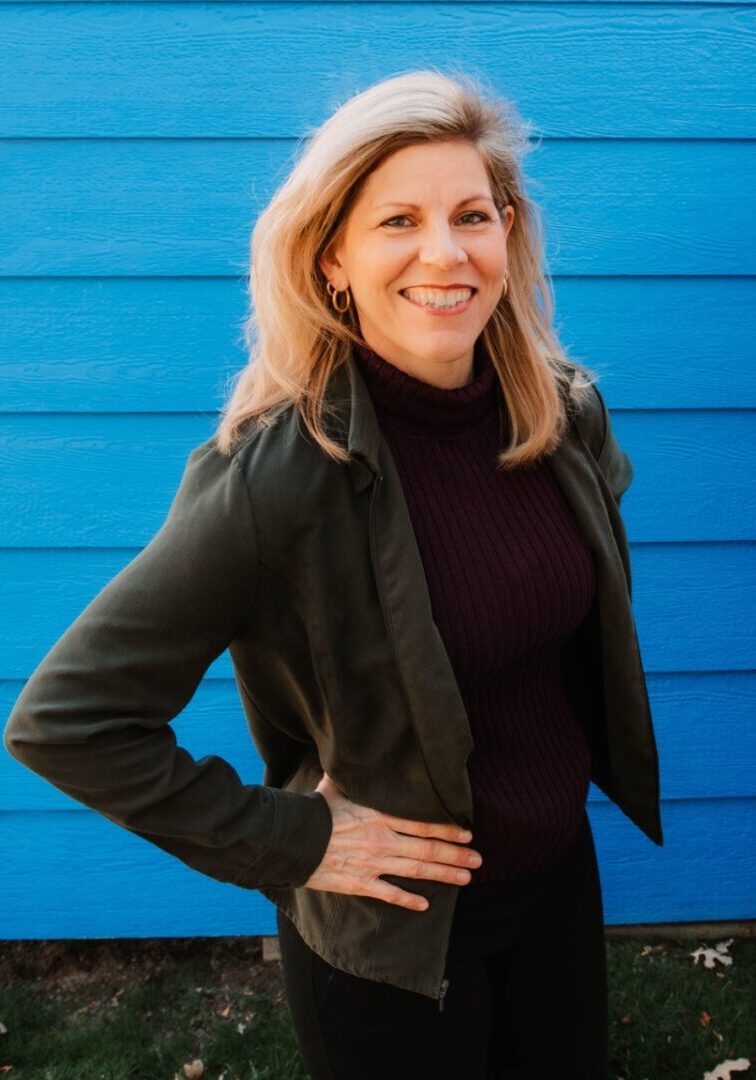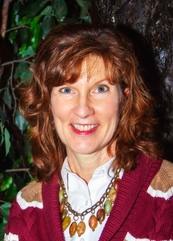 Andrea Veenis
Physical Therapist
Andrea has been a pediatric PT since 1987 when she graduated from the University of Pittsburgh. She joined TheraPlay Spot in 2015 and has extensive pediatric experience working in acute care, NICU, schools, home visits, and outpatient. When not at work, she enjoys time with her husband, family, and dogs. She also enjoys running, yoga, reading, or volunteering with Family Promise.
Our Office and Admin Staff
Christy Lawrence
Director of Operations
Christy joined us in October 2021 as our first Director of Operations. She has a degree in Business Administration, Marketing and Management from Friends University. She has a passion for—and personal experience with—children who have special needs and understands the challenges that many caregivers encounter. Her diverse work experience includes finance, HR, employee and customer relations, and management, among others. Since joining TheraPlay Spot, she has improved communications, enhanced our team culture and significantly lightened the load of the owner. In her off time, she enjoys cooking, traveling and spending time with friends and family - either in the outdoors camping and fishing or at home with a new board game or card game.
Jenn Leyva Rudkin
Office Manager
Since joining the TheraPlayer team in July 2022, Jenn has been a dynamic force for making improvements around the clinic. Although she grew up in Peru, she moved to the United States many years ago. Her degree in Business Administration is from Cleveland State University in Ohio. She has been in leadership and management positions for many years and has a passion and a strong commitment to serve. In addition to being trilingual (Spanish, Italian and English)—with English being her third language—she also has experience in medical billing and coding. She is crafty and creative, loves to tease her teammates, sew, embroider, and knit. When she is not out shopping you can find her with her husband cheering on their four very active kids.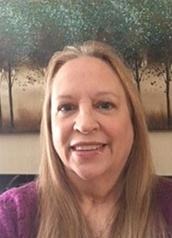 Beth Liddy
Billing and Accounts Specialist
Beth joined the TheraPlayer team in January 2021 as our medical billing and accounts specialist. She has many years of related billing experience in the counseling world and now joins the pediatric therapy world. She is able to navigate the complex and, at times frustrating, world of billing insurance and fighting denials. As an advocate for our children, she will help parents maximize their insurance benefits. She loves spending quality time with her family and grandchildren. She also enjoys reading, taking walks, and caring for her 3 fur babies.
Wendi Johnson
Assistant Biller
Wendy came to TheraPlay Spot in September 2022. She's been working in administration since 2015. She is a positive, outgoing person who enjoys working with others and has a passion for helping people. She attended WSU and enjoys spending time with her kids, their dog, and is a huge fan of football and basketball. Her favorite place is the beach.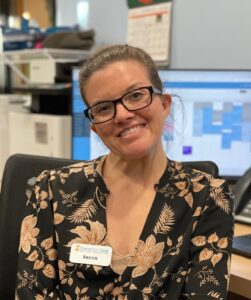 Becca Vail
Front Office Assistant
Becca originally was a volunteer-shadower at TheraPlay Spot, and we were so impressed with her work ethic, that we hired her part time in July 2022, then full time in January 2023! She graduated from K-State, and has aspirations to become an occupational therapist in the not-so-distant future. She likes hanging out with her siblings and her dog Molly Mae. In her spare time, she loves cooking, reading and relaxing.
Allen Jones
Front Office Assistant
Allen joined the TheraPlayer Team in March 2023, and enjoys being a person that the rest of the team relies on to keep thing running in the background while they accomplish their major responsibilities and goals. He is married with 2 dogs and a cat. He and his wife spend time relaxing on the couch watching their favorite shows for the 300th time. One of his main hobbies is Dungeons & Dragons. He plays video games a lot and can easily engage in conversation about them with our children in the clinic.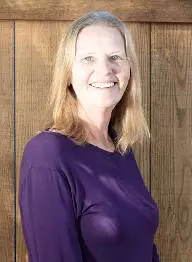 Becky Deschene
Cleaning Diva
Becky started very part-time, when we were much smaller, in November 2015 helping us stay clean and organized. Over the past 5 years, her hours have doubled and she notices how much we have grown by the ever-increasing need to order toilet paper! Ask any member of the TheraPlayer team, and they will tell you that Becky has the most generous and kind heart, and it's a common occurrence for her to leave thoughtful and unexpected surprises for people. She is appreciated beyond measure. Her job is unfortunately one that goes unnoticed if it's done well, and very much noticed during the rare times she has had to miss a time or two. This means that she does her job quite well, especially with all of the extra pandemic sanitizing she does!
David Dickinson
Facilities Manager and Chief Solutions Officer (CSO)
Since we moved into the large clinic in November 2015, David has spent most days around the clinic in his overalls while making dramatic changes and improvements to the building. He has had various roles, including interim office manager, HR manager, and bookkeeper. He brings to the table years of expertise from being both a small business owner and an efficiency expert in the engineering world. He continues to wear many hats, including maintenance guy, computer repairman, IT dude, construction worker, electrician, carpenter, painter, plumber, carpet cleaner, dog walker, equipment purchaser, leaf blower, snow shoveler, landlord to the Office Spots tenants, and confidant (and loving husband) to the owner.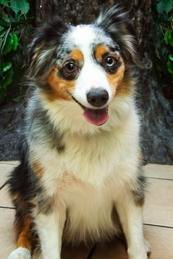 Heidi
Therapy Doggie in (Perpetual) Training
Heidi is a mini Australian shepherd and joined the TheraPlayer team when she was a wee pup in April 2016. She enjoys greeting the children, chasing balls and lasers, following people around when they have food, and stealing food out of the trash. You may have heard her full name: "Heidi Get-Out-of-the-Trash!"